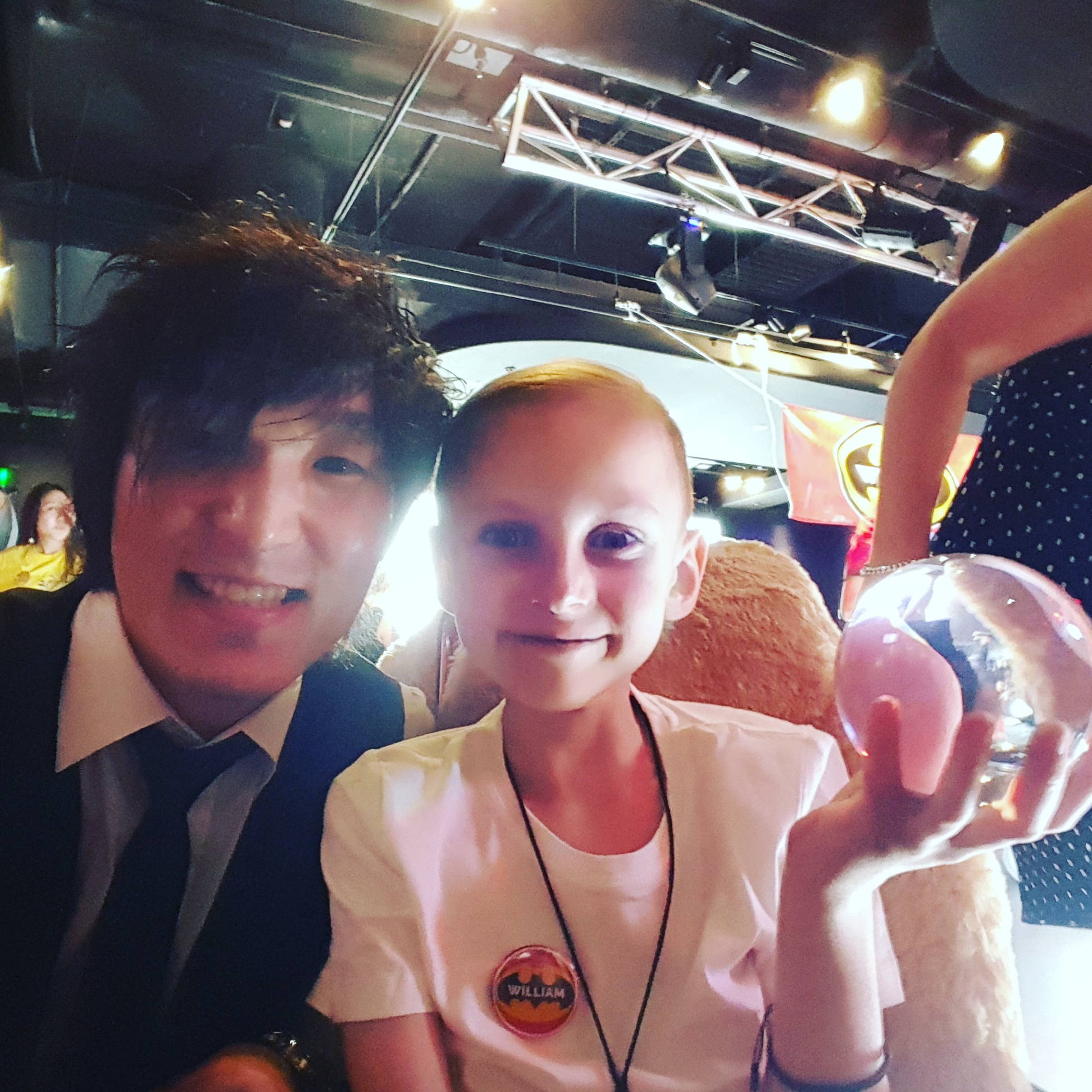 His name is William, also known as Our Little Guy, who has given me a lovely memory.
As you can see from the photo, he seems so adorable and smiley kid. However, when I met him, unfortunately, he had been diagnosed as a terminal cancer patient with only a few weeks to live. From his social media page, this is his medical status below:
"William (aka little guy) has been on his cancer journey for over 2 years and last results confirmed he has 3 more tumours and growing very aggressively. One is 1/2 the size of his lung and although it is not blocking his airways yet this could change in the coming weeks. Surgery and treatment is no longer an option and we are all preparing ourselves for the inevitable. It is our belief that William has experiences and creates beautiful memories with his family while he is still well enough."
It was March 11th when I met him at his party called 'Life Party'. When I saw him at first, I couldn't help but notice that he seemed quite tired and a bit thin. As I had been given a mission to put him in a big smile and wonder, and to entertain him as well as the guests, I was a little bit worried if he could have enough energy to enjoy the party with my magic tricks.
However, my worry just melted away as soon as I showed him a little trick with contact juggling ball. His eyes just started to wide open and to be mesmerized by it! I was able to tell that he wanted to see something more. So, I asked him if he would be interested in performing magic tricks himself with me, and he said, "YES".
After this relieving permission, I started to set up the stage and props for him to perform, and this is what he did with me. Check out the video below:
In the video, he looks absolutely happy and energetic. Believe or not, a few hours ago, I came across the tragic news that our little guy, William had flown to the heaven with angels a few days ago.
William, it was my great pleasure to share the lovely magical moment with you buddy. You and the moment we shared will be remembered forever.
Rest In Peace buddy.
(P.S: If you would like to know more about this amazing kid and send a message to his family, please visit his FB page, Our Little Guy.)