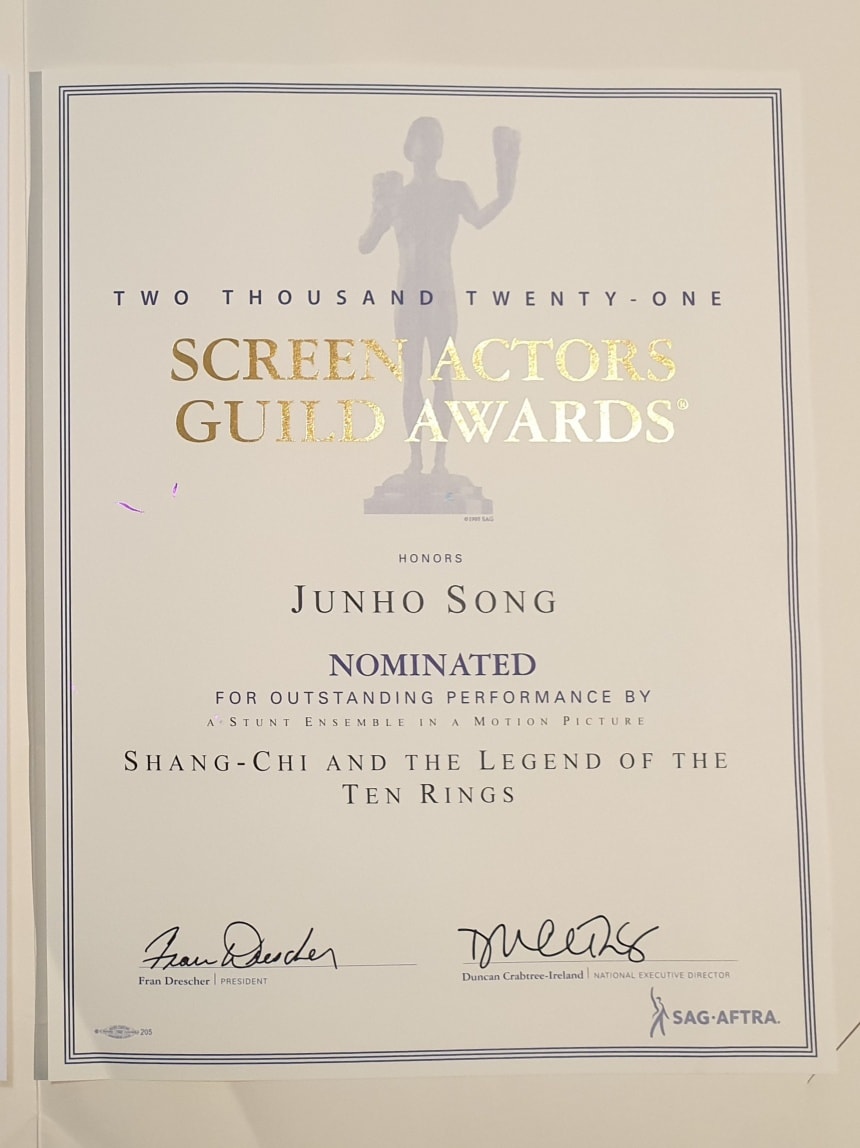 I stared at the email in disbelief. Was this some sort of prank? Or worse still, some very elaborately planned scam?
It sounded very professional and legitimate, though. And certainly didn't ask for my bank details. I reasoned with myself. How would anyone know about it? Have I told anyone that I was working with Marvel?
Ransacking my brain, I concluded, "No.. I haven't.. Unless someone has been checking the credits of movies very very carefully."
—-------------------------
Hi, I am Neo, the magician Sydney telling you the story of my marvelous experience with Marvel.
It all started two years back when I got a call from Marvel Cinematic Universe Studio, popularly called Marvel. One thing led to another, and I got an opportunity to work for the movie Shang-Chi and The Legend of The Ten Rings.
Shangchi is an action-packed superhero / fantasy movie. A significant portion of the movie was filmed in Sydney and here's where I (umm, Neo, magician Sydney), come into the picture.
This was the first time I worked with Marvel. And boy..it was an unforgettable experience. Everyone was a complete professional, always on time, and extremely focused. Having 101 distractions while I am working is one of my pet peeves. So, the environment which allowed me to concentrate and let my creativity flow naturally was more than ideal. I absolutely loved the work environment and it certainly created the conditions for me to contribute to the movie both from my head and my heart.
So, after thoroughly enjoying working with the superbly marvelous Marvel team, I bid adieu to the friends and colleagues I made on the sets. The film received much love from the public. It also received positive reviews from critics, many of whom praised the choreography of the action sequences amongst the various aspects of the movie.
—-------------------------
While the entire team had put in their hearts and souls into making the action sequences come to life, the email claiming to be one from Screen Actors Guild Award (SAGA) was still surprising. So, I just waited. Three whole months after that, I received a package I wasn't exactly expecting. The nomination certificate with shiny golden imprints popped out at me. Sweet surprise!
Screen Actors Guild Awards, presented by SAG-AFTRA, made its debut in 1995, and has become one of the industry's most prized honors. It honors outstanding performances of the year in film and television in thirteen different categories. They focus not only on individual performances but also on the work of the entire ensemble of TV series and motion pictures. So, getting a nomination for "Outstanding Performance by an Ensemble Cast in a Motion Picture" from amongst so many movies releasing around the globe was no mean task. I was thrilled and mad (well, near-mad) with joy now!
Just to reveal the climax of the story, the movie 007 won this award this year. But getting the nomination was a personal high point of my career and inspired me to aim higher. Thank you #mcu. It was my pleasure to work with your team. I am ecstatic and honored to receive such a fantastic recognition for our teamwork.